We're here to help you each step of the way
To help make every step count, we've put together a number of helpful resources below. Can't find what you need? Simply drop us an email onemillionsteps@diabetes.org.uk or check out our FAQs.
Welcome to the team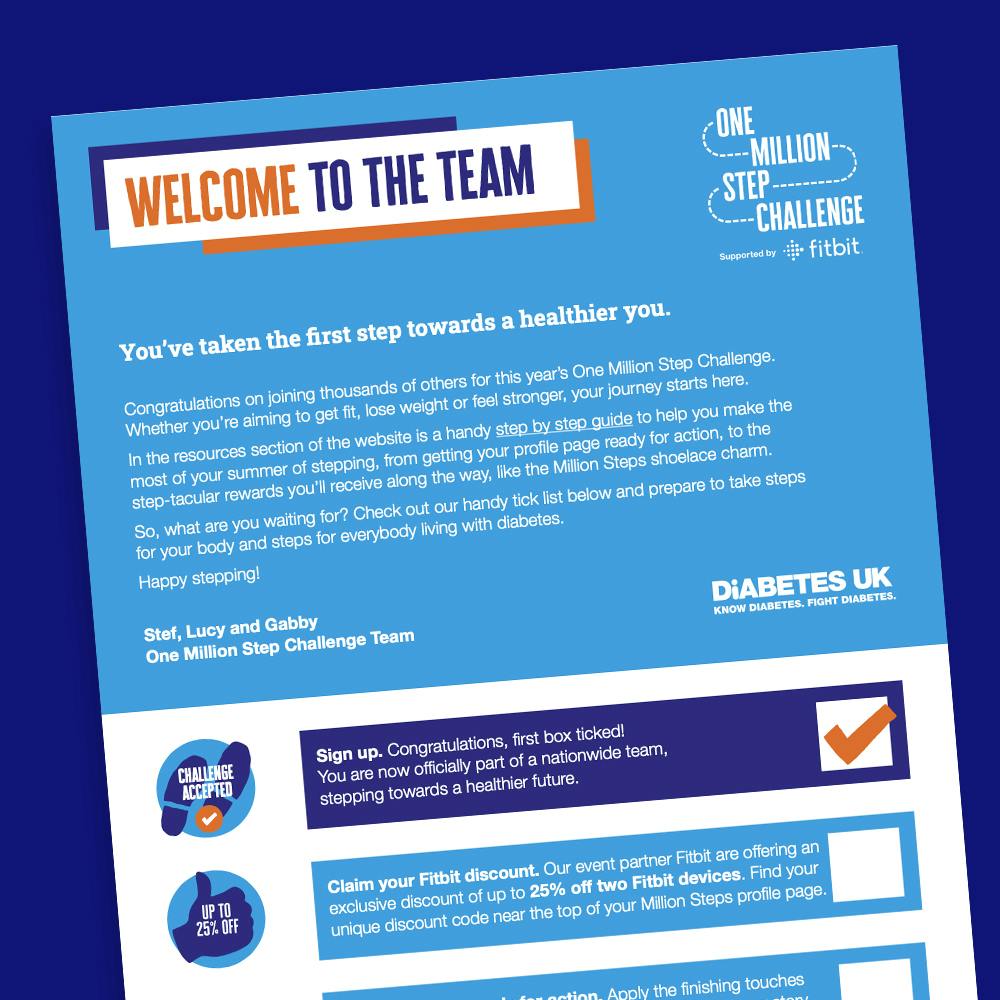 You've taken the first step towards a healthier you. Download your welcome letter from the One Million Step Challenge Team.
Your stepping guide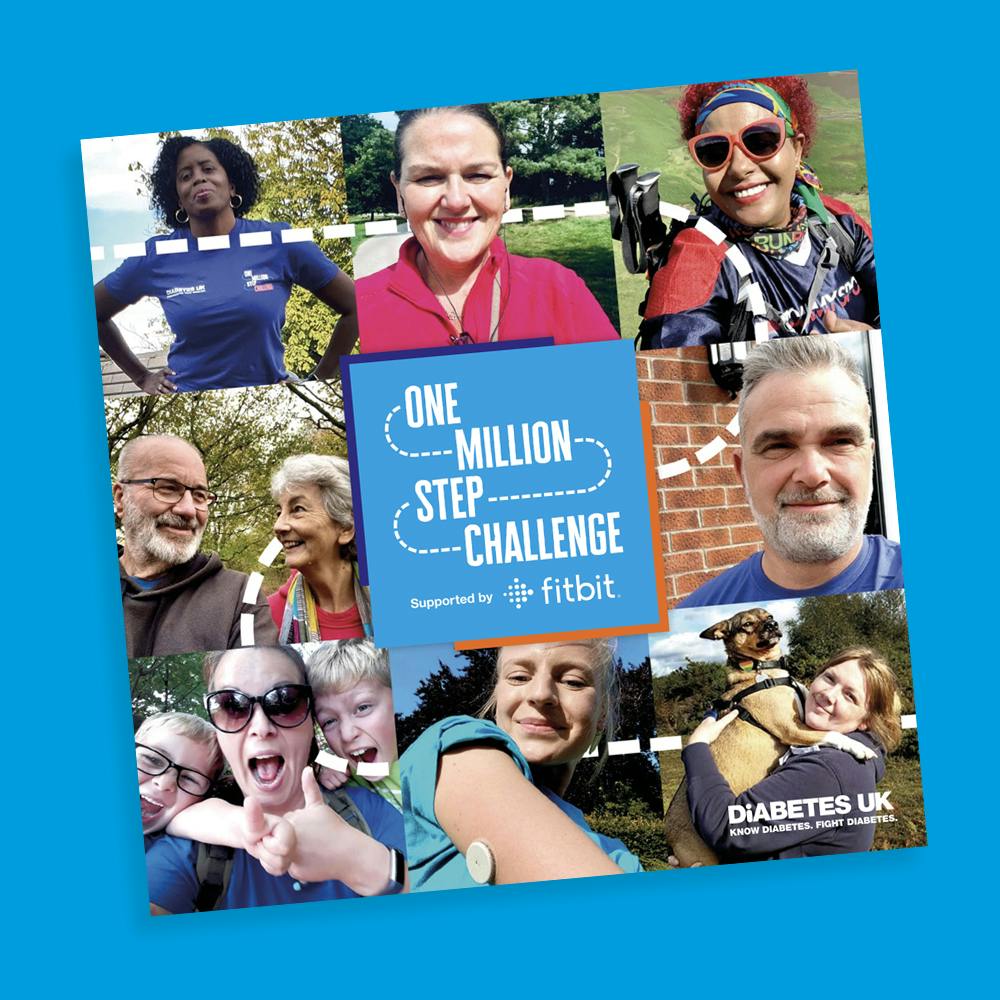 Click below to download your handy step by step guide to a summer of stepping. Featuring essential information about the challenge, alongside tips and tricks to help you with fundraising and staying motivated - it contains everything you need to step it up this summer.
Print your pledge card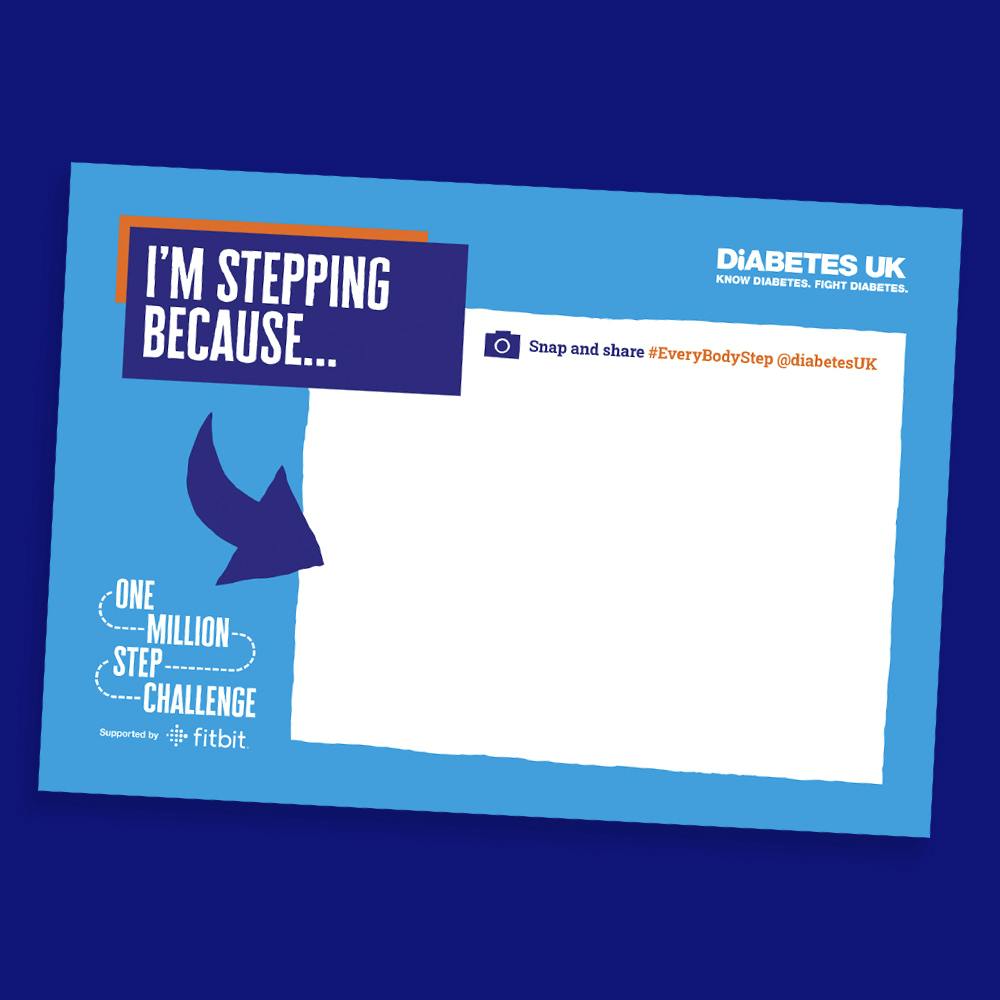 Download and print your digital pledge card and write down why you're stepping. Pop it on your fridge or somewhere you can remind yourself every day of why you're taking on the One Million Step Challenge.
Your digital sponsorship form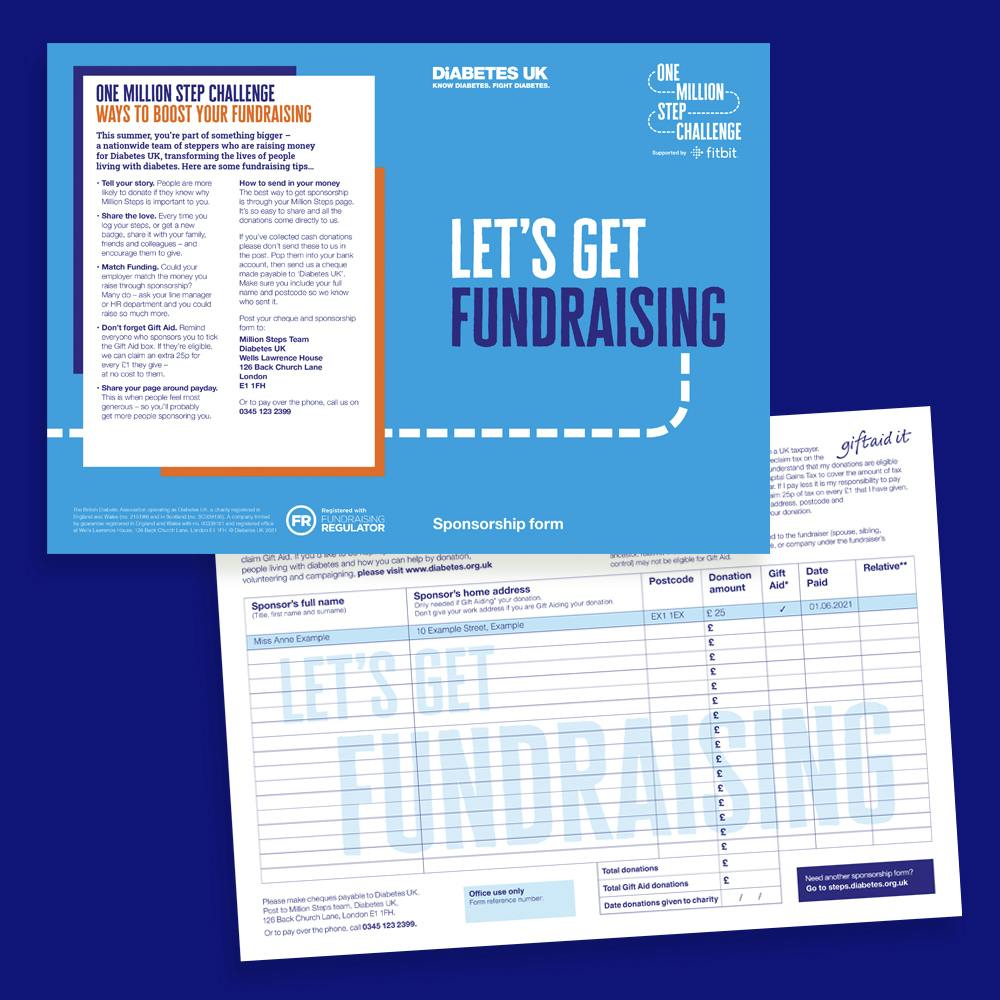 Click below to download your digital sponsorship form. No paper required.
If anyone has given you a cash donation or transfer and would like to add gift aid to their donation, please ask them to complete this form with their details and return to you, then email it to us at onemillionsteps@diabetes.org.uk.
Remember, anyone who makes a donation to your profile page can add gift aid, so this form is only for supporters making cash donations. To add Gift Aid to donations you must be a UK tax payer.
Your email footer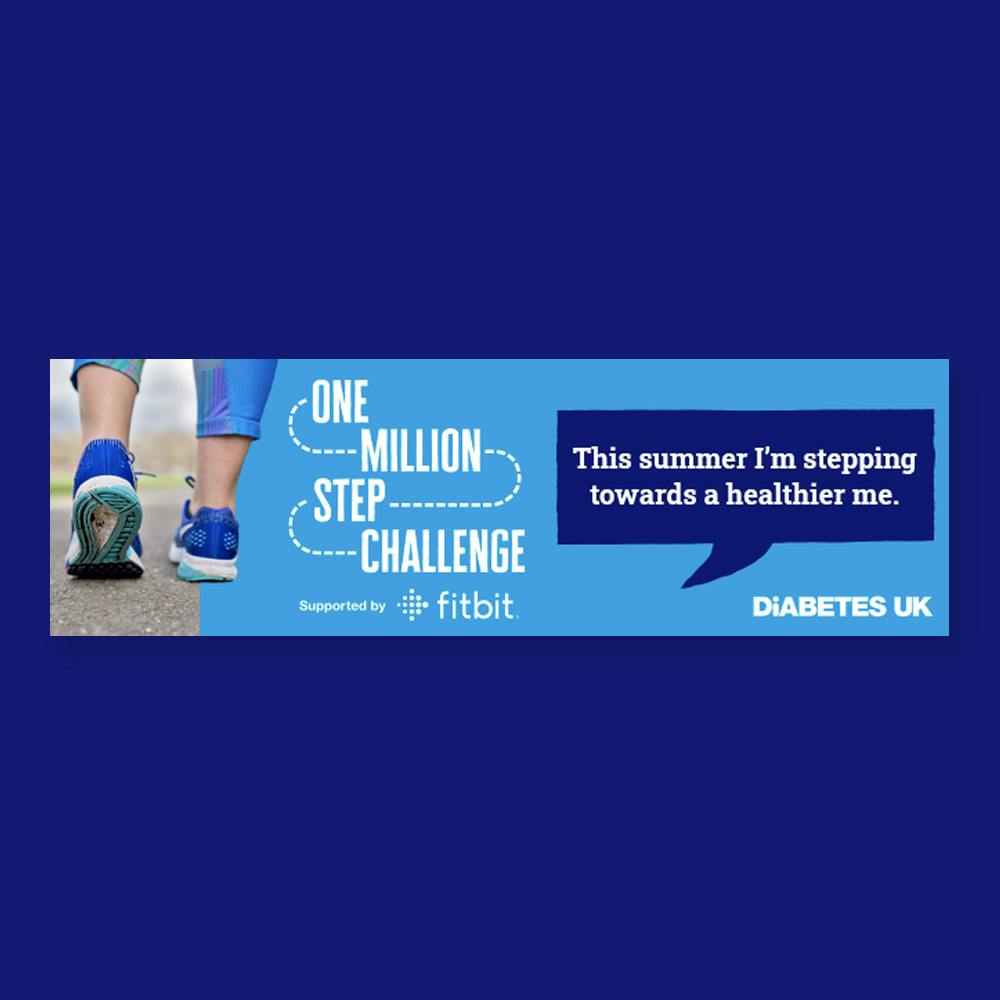 Download your Million Steps email footer to tell the people you know you're taking on a life-changing challenge for your body and for everybody affected by diabetes. Don't forget to include the URL to your profile page above your email footer.
Your guide to moving more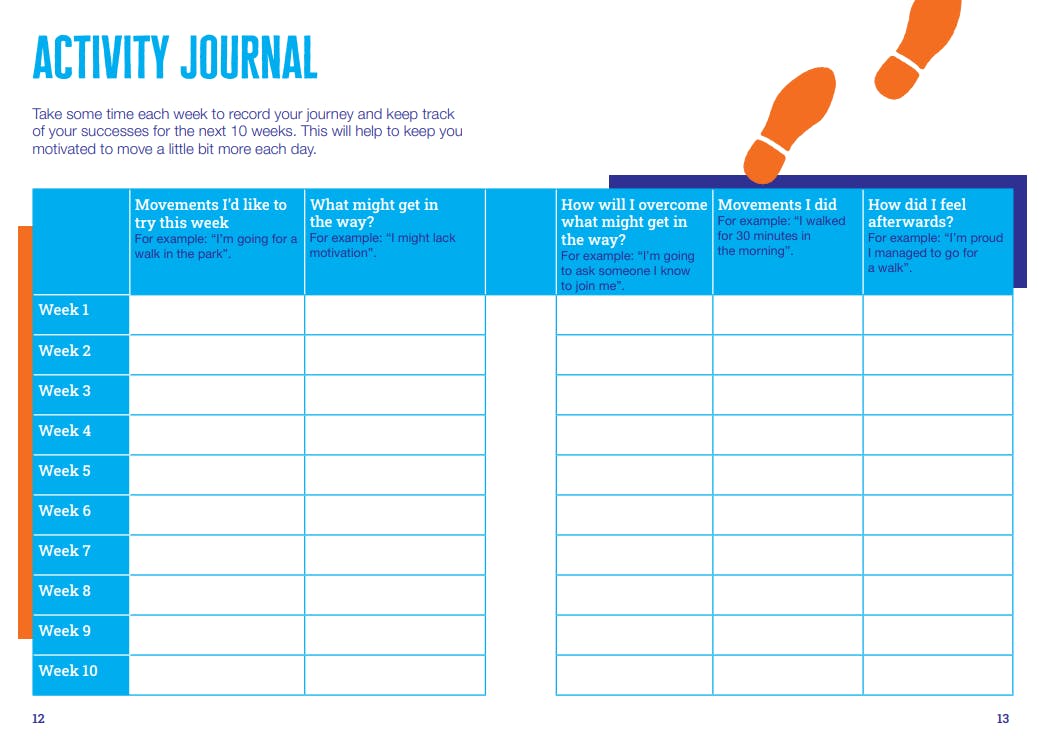 If you're looking for a way to start stepping, our free guide to moving more can help you get started. As well as being packed full of information and advice about getting active when you have diabetes, it contains space for you to plan your walks over 10 weeks.
Walking when you have diabetes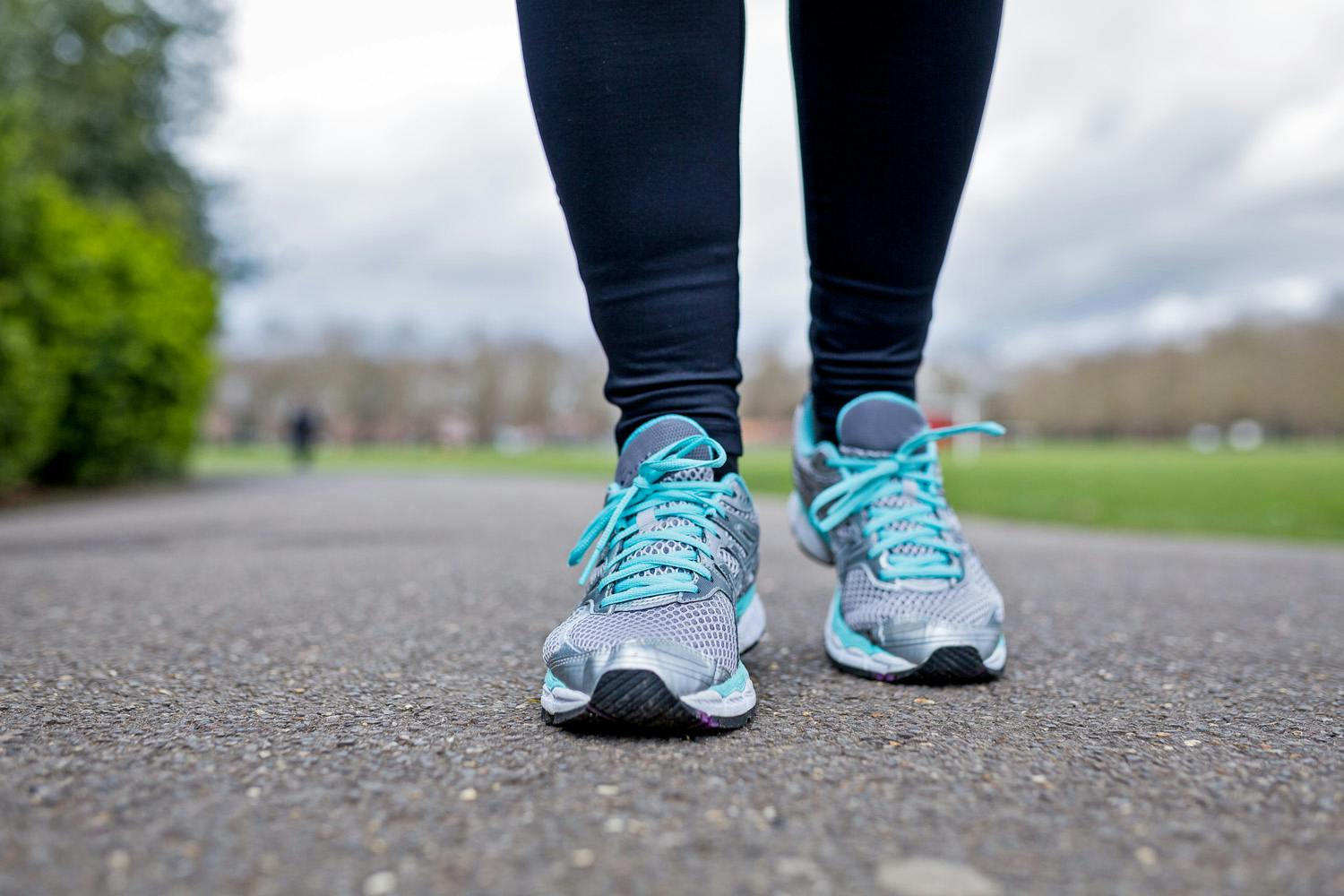 Not only is walking a great way to include more activity into your daily routine, but it has so many health benefits too - especially if you have diabetes. Learn more about the power of stepping, and how to manage your condition while you're on the move. Join us this summer and step towards a healthier, more confident you.
One million steps. Three months. One life-changing challenge.