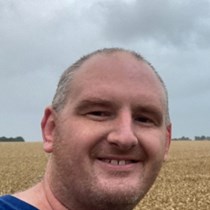 My story
Welcome to my Diabetes UK Million Steps profile page. Did you know someone is diagnosed with diabetes every two minutes? As many as 4.8 million people are living with diabetes in the UK right now. Just over 2.5 years ago I was told I was diabetic. Th...
Steps
Recent activities may take a few minutes to appear. Congratulations on completing the One Million Step Challenge.
Your page will remain open until the end of October to collect donations and log steps. Thank you for an incredible year.