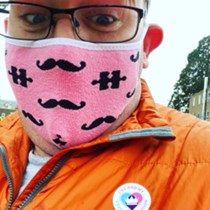 My story
Welcome to my Diabetes UK Million Steps profile page. So back in 2018 I was diagnosed as having type 2 diabetes and I started a journey to get myself into remission. I am not there yet, to try and help me continue on that path I have decided to...
Steps
Recent activities may take a few minutes to appear. Join us this summer and step towards a healthier, more confident you.
One million steps. Three months. One life-changing challenge.