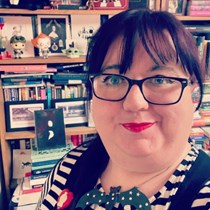 My story
I need to get moving. I need to get off my behind and get out into the world and seize the day and all of that stuff. I've needed to do that for a long time, long before the plague stopped us all in our tracks. So here we are. When I was diagnosed wi...
Steps
Recent activities may take a few minutes to appear. Congratulations on completing the One Million Step Challenge.
Your page will remain open until the end of October to collect donations and log steps. Thank you for an incredible year.